This store requires javascript to be enabled for some features to work correctly.
NATIONWIDE DELIVERY! | 01803 362368
MADE 2 ORDER
JUST 6 WEEKS TO LET THE MAGIC HAPPEN
We have some of our most popular standard sizes you can choose from but as always, our Made 2 Order items like this one, can be customised in any way you wish. They're all made from solid hardwood including the frames and legs meaning these pieces are here to stay and last you a lifetime.

Experience our slick 2 man delivery

Choose any Farrow and Ball colour
If undecided, just put TBC in the box!

WE'LL MAKE IT IN ANY SIZE
Need something a little different?
We can make this item in any size you choose.
THE TABLE TOP
To keep this gorgeous top looking fabulous and light all year round, we treat it with a clear matt hardawax oil, no pigments or stains so the top remains looking as natural as possible while having the ultimate protection.
At 31mm it loves hot plates and cups and you can be as messy as you like without marking.
YES, REALLY!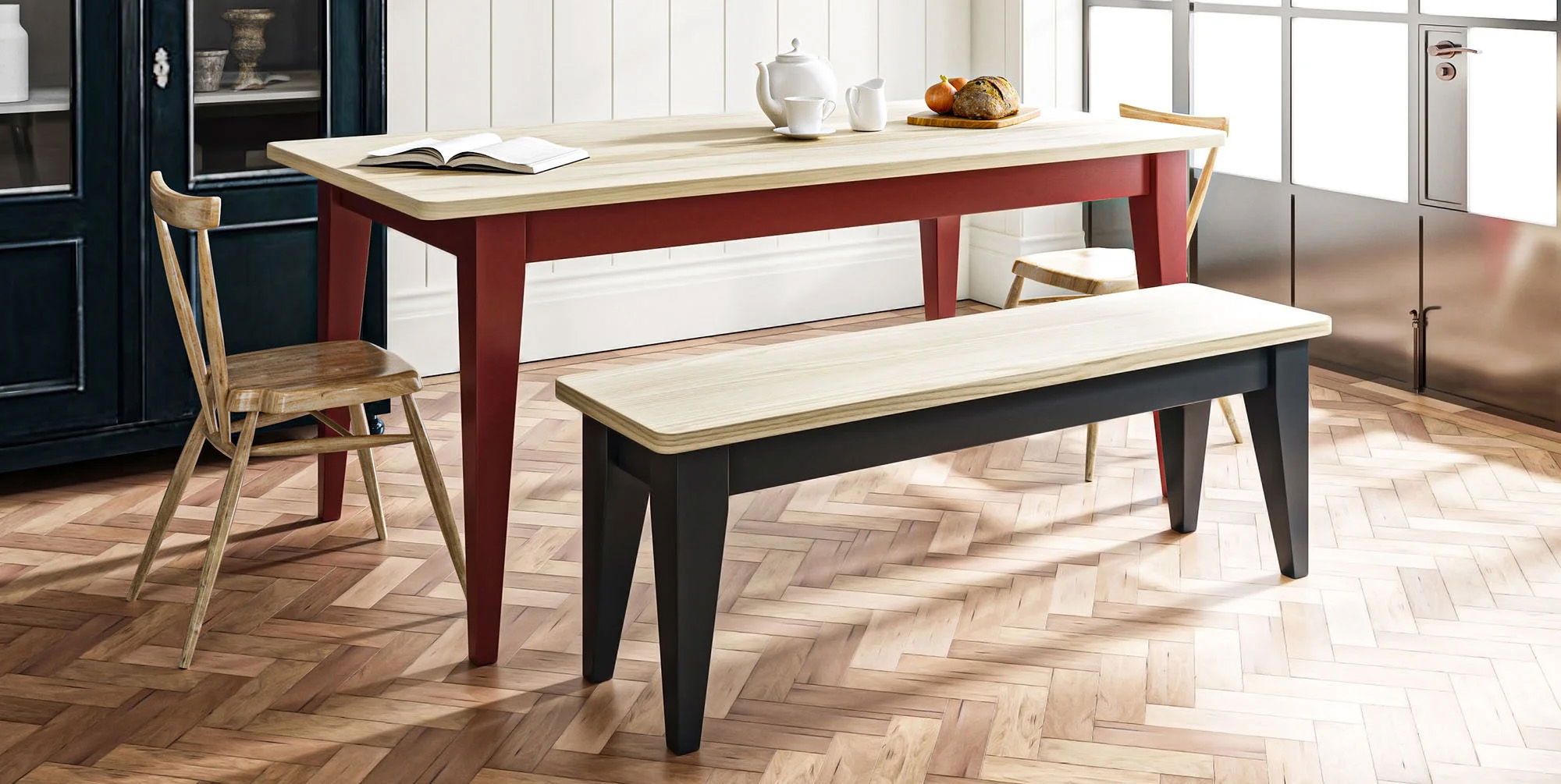 THE LEGS & FRAME
SOLID BEECH HARDWOOD • DETACHABLE LEGS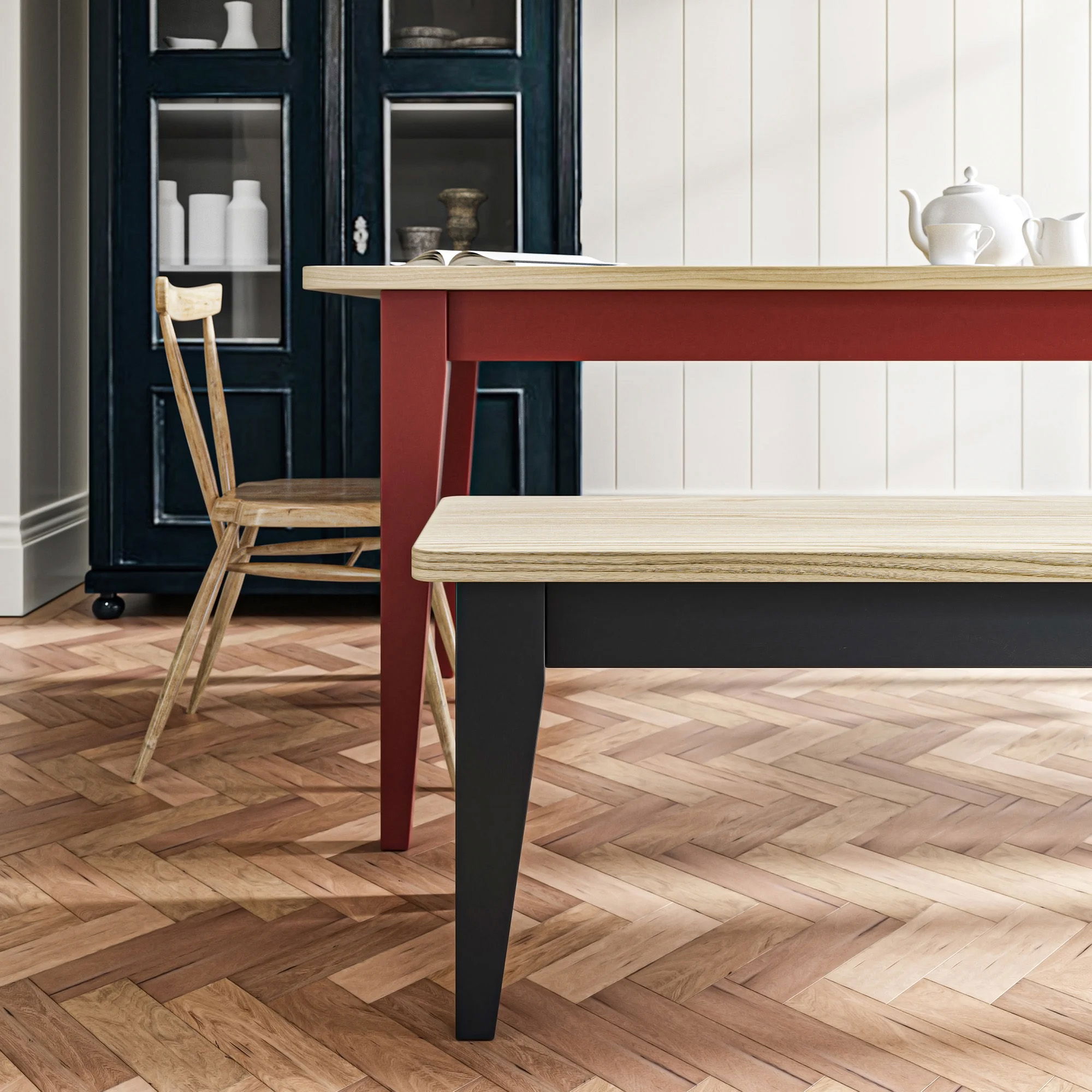 TOUGHEST & SMARTEST
Beech is a much stronger and harder wood than pine meaning our legs won't give way or start wearing over time. The finish is also superior, meaning whatever colour you choose, it will look and feel flawless.
STRONG AND SIMPLE
Add up to an additional two people per extension with our rather clever extending system. The top is made out of one whole piece making the extension look part of the table instead of a just an awkward piece of wood. For this reason, you must order an extension when you place your table order.
SEE HOW THEY WORK
THE FINER DETAILS
THE NITTY GRITTY MEASUREMENTS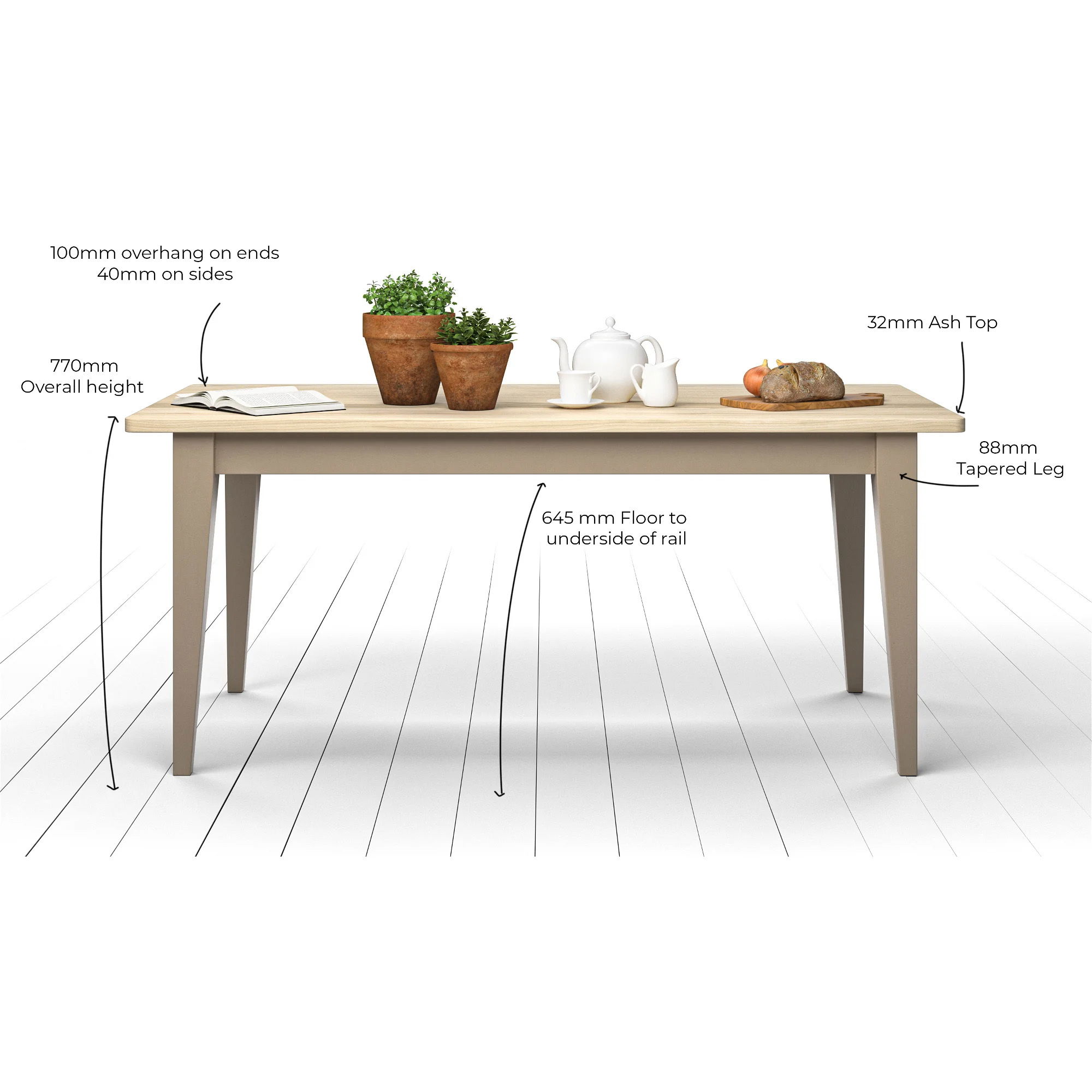 HERE'S A GREAT TIP
As you probably know, we can make your table in any size but, as a general tip, to work out the space between the legs on the length of the table, subtract 380mm from the overall table length. For the width, subtract 255mm
I NEED A DIFFERENT SIZE!
SEE WHAT CUSTOMERS ARE SAYING